LOG HOUSE STRUCTURES
Scandinavian and Finnish wood is superior wall material for a healthy home. It is durable and safest wall material to manage performance on moisture. Pluspuu log houses and cabins can easily be left unheated when they're not in use. Solid wood wall structures help protect against pests and infestation from small animals. Well-build and strong log houses and also retains its value the best over time.
The latest technological innovation is the non-settling log. It could be considered as the greatest advance in log construction since the introduction of the lamella log.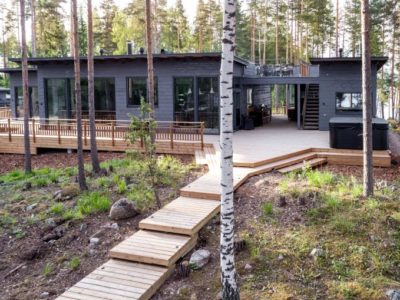 Non-settling log
The non-settling log permits the use of a wide range of advanced architectural solutions and structural details, such as windows and doors without covering strips.
While the non-settling log system is more expensive than the lamella log, the difference in price is compensated by the fact that no allowance needs to be made for settling and there is no need for post-construction adjustment of screw jacks, windows, doors, etc. Non-settling logs are made of spruce or pine.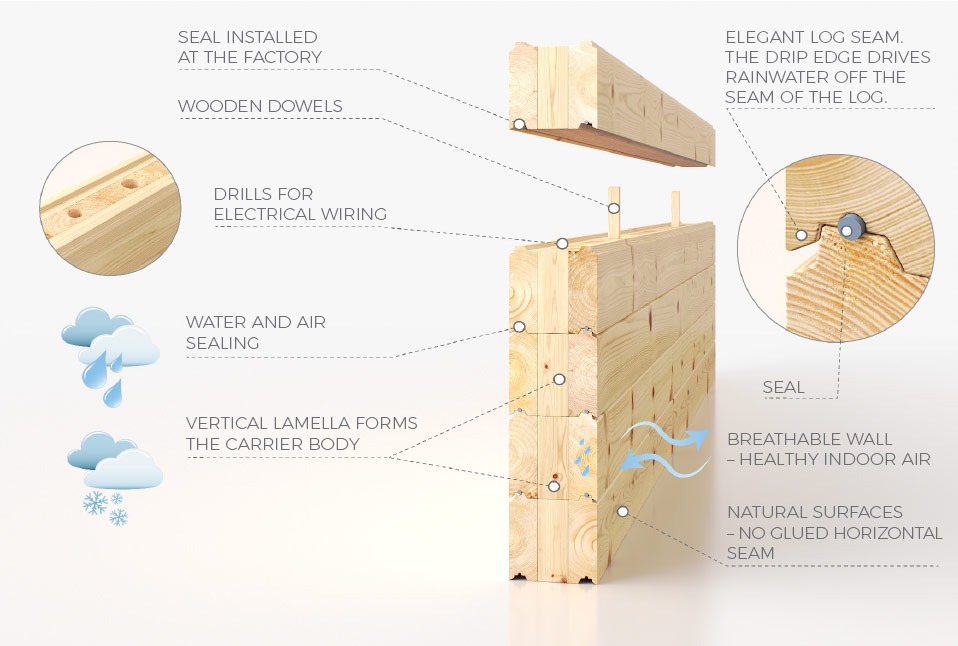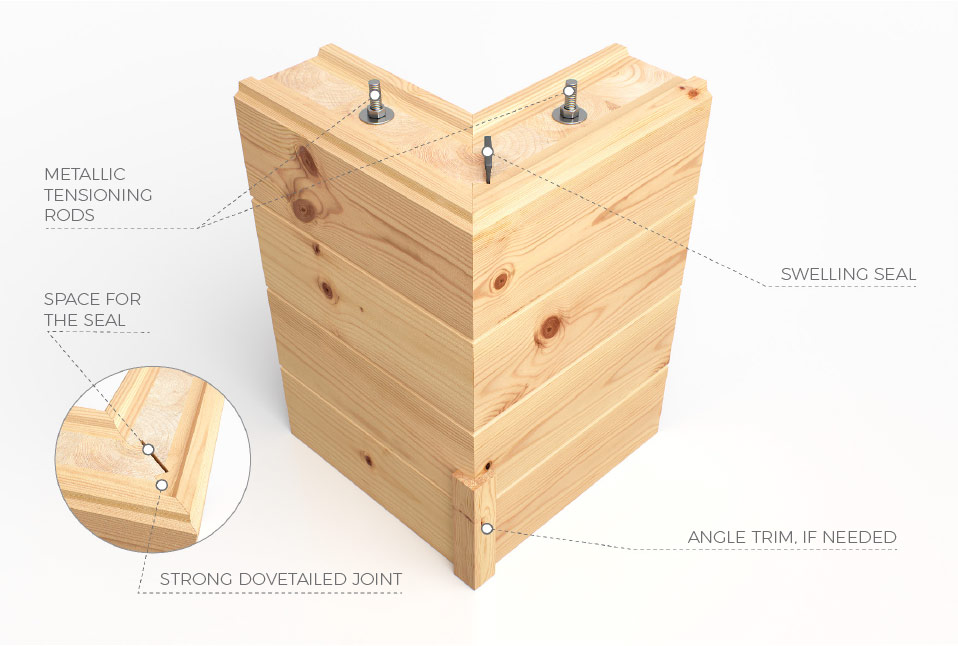 Top benefits of non-settling log
• Fast assembly process
• No need for post-construction adjustments
• Breathable wall – healthy indoor air
• Natural surfaces – no glued horizontal seam
• Versatile architectural possibilities
• Elegant design
• Ecological building material
Log house corner
Pluspuu houses are available with the mitred corner joints. This joint construction with its narrow log seams makes it possible to build modern houses suitable for urban environments. As well as being fine and light in appearance, it also offers the best sealing performance. The logs are inter-connected using mitred dovetail joints. With mitred corner joints, the log layers are always aligned, eliminating the need for traditional overlapping joints.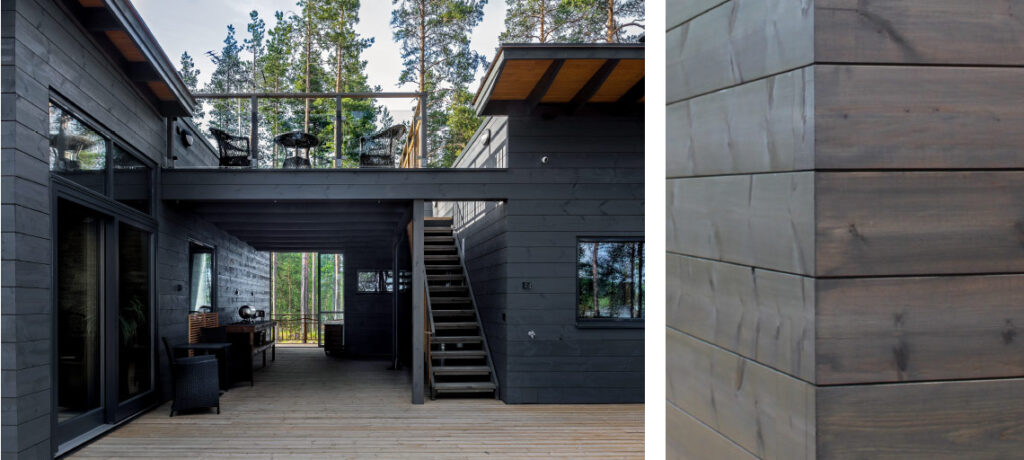 Which log diameter?
134 mm diameter logs are sufficient for a recreational house and cabins that is left unheated or only occasionally heated during the winter as well as for sauna buildings.
202 mm diameter logs are used for houses that are kept heated all year round.
Scandinavian wood
Wood is the best building material for sure. At the same time, it is light and solid, and together with modern technologies, it offers a wide range of architectural solutions. It is also an ecological choice: it's renewable, recyclable and low-energy building material. Read more about Scandinavian wood.
Want to know more?
Contact our wood building and log house experts if you want to know more about our high-quality Finnish log houses and modern cabins. We are always happy to hear from you – Contact us.